Trace with Akira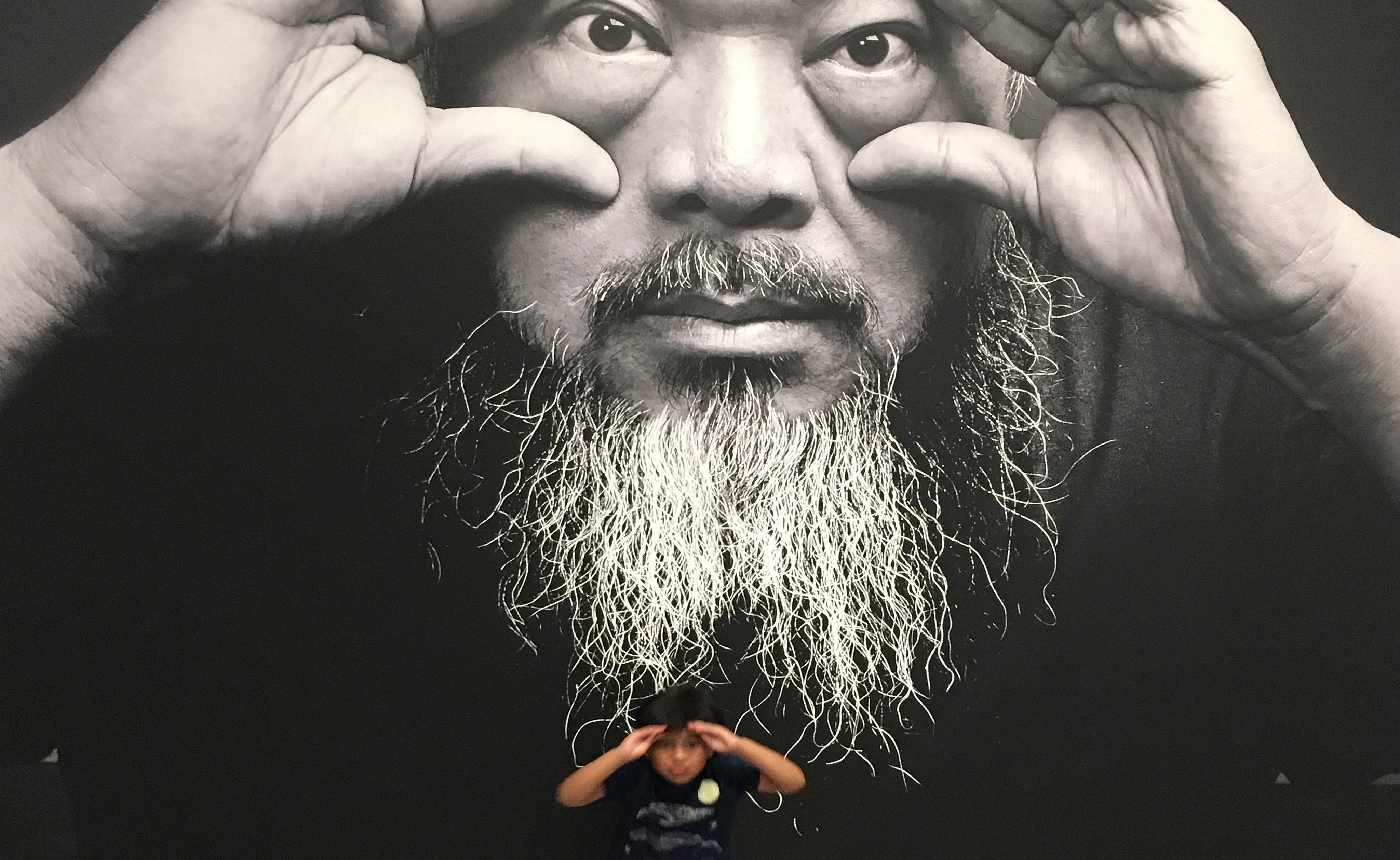 I've been a museum goer ever since I got off the plane in 2002 to study design in the Big Apple. Our field trips from art school in Mumbai extended to two museums The Prince of Wales and The NGMA (National Gallery of Modern Art). Oh yes, and you would certainly find me on winding lines for Free Friday Nights at the MOMA. Student life was all about saving for gauche and fabriano paper!
So, it was only natural for my son, Akira to follow step. The visits were scheduled strategically at nap time in the early days to tactile exhibits in his hyper mobile phase. The National Gallery Sculpture Garden with it's grandly centered water fountain was one of our favorites. The sculptures are beyond life size and if you've got a kid who loves Eric Carle, Spider by Louise Bourgeois can be an exciting discovery at age two. 
Most of us agree that Art is a visual language. Ai Weiwei's Trace at the Hirshhorn is conceptually and artistically mind blowing. A carpet of LEGO portraits of political dissidents that speaks not just to adults but kids too. Now a preschooler, Akira has sketched versions of a self portrait, sometimes missing an eye or an ear of course. As we entered the exhibit he immediately gravitated to the floor wanting to get a closer look. What is it made of? Can I touch it? Will it beep if I touch? So many faces! Look at all these colors! 
I couldn't linger over each portrait (but glad I'd read about the exhibit earlier) because patience is limited at the age of three and a half. But we're ready for some self portrait building with LEGOS and blocks this weekend. Going to the museum and bringing that experience home is part of the art appreciation process. Here is a great piece by EdSource describing how art appreciation helps young minds to think and express their ideas starting as young as preschool. 
We sat on a bench for a little chat after walking through all the exhibits and shopping at the Gift Shop, with his pretend wallet and my real money.
Me: Akira what was your favorite thing at the Hirshhorn today?
Akira: The LEGO pieces that they made of lots of people.

I'm often asked if Akira inspires my design process. I seem to always pause in response. Akira inspires my curiosity and together we continue to grow. He is My Light. This is mirasa.
But before I sign off, here's what inspired Ai Weiwei to use LEGO as a medium. 
Why Lego?
"Inspired by his five-year-old son, Ai chose LEGOs as a disarmingly playful and ubiquitous material that can easily be constructed, or deconstructed, on a massive scale—in some ways acting as a metaphor for freedom. Ai is known for appropriating materials in his works such as pearls, porcelain, and salvaged wood, and the artist has a tendency to use mass quantities of objects–and large numbers of volunteers—to help create his work, playing with the dichotomies of individual and collective effort, unity and fragmentation."
---