Being thankful and living in the moment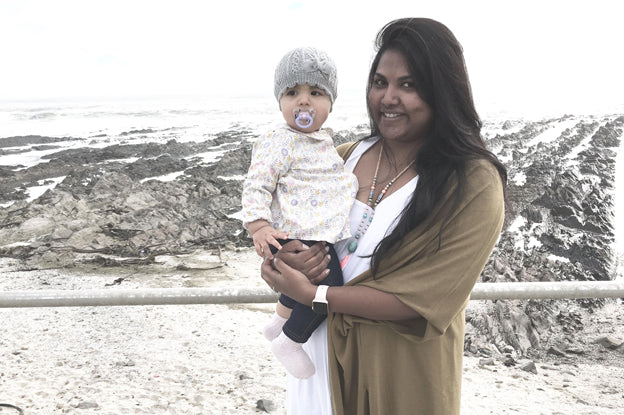 The other day, as I was walking down our neighbourhood sidewalk full of crunchy vermillion, ochre and brown leaves I noticed beautiful leaf impressions. Just as I was about to take a photo to keep this impression forever in my digital memory box I decided to hold it in my heart.  As a new parent, my  smartphone is always on call trying to capture every single move, sound and new experience of my little one. Before I had a child, I very seldom took photos of anything and now my phone is flooded with literally thousands of pictures and videos. I have everything, from her first nappy change to the time she threw all the vegetables down the stairs. These are amazing moments, perfect memories and I should be able to save it on my phone right? But why am I saving it, I asked myself recently. Well, I want to be able to show my friends and family how adorable my child is, I want to look back at it in a few months or years from now and I also want to save it for her.

But something hit me like a ton of bricks the other day, am I so obsessed with capturing these moments that I am not actually experiencing these moments and taking it all in? Maybe it's because cameras are with us all the time now, or maybe it's because social media puts so much effort on us sharing our lives with the world, but somewhere along the way we've been conditioned to believe that taking photos is the equivalent of living in the moment.
So, I went back to many of the pictures I took of my little daughter and tried to remember the day the pictures were taken, how did I feel and what else can I remember that the pictures didn't show me. I won't lie, it was very difficult. My mind somehow went blank and all I had were my photos to remind me. Sure, my memory might not be so great but I instantly knew that when those precious moments occurred, I definitely wasn't living in, and if I wasn't breathing it all in, does that mean I am not truly being thankful?
I love taking pictures on my smartphone but from now on, I think one picture will suffice. I am going to spend the rest of the time actually living in the moment by celebrating it not always through a lens but by feeling fully integrated through all five senses; setting aside my phone and absorbing the sights, sounds and smells that surround me. I'm going to make this time rich in my heart and save it in my very own memory bank.
We tend to share, store and compact all our experiences instead of just being in it and experiencing without documentation. This is nature. Always, giving, changing, growing and letting go without hesitation. This Thanksgiving, take a look around you. Observe, feel present and nourished with your family and friends. Live in the moment, and let the memories live in your heart and your mind.
---